Do You Think Medicare & Medicaid is Confusing?
You're Not Alone!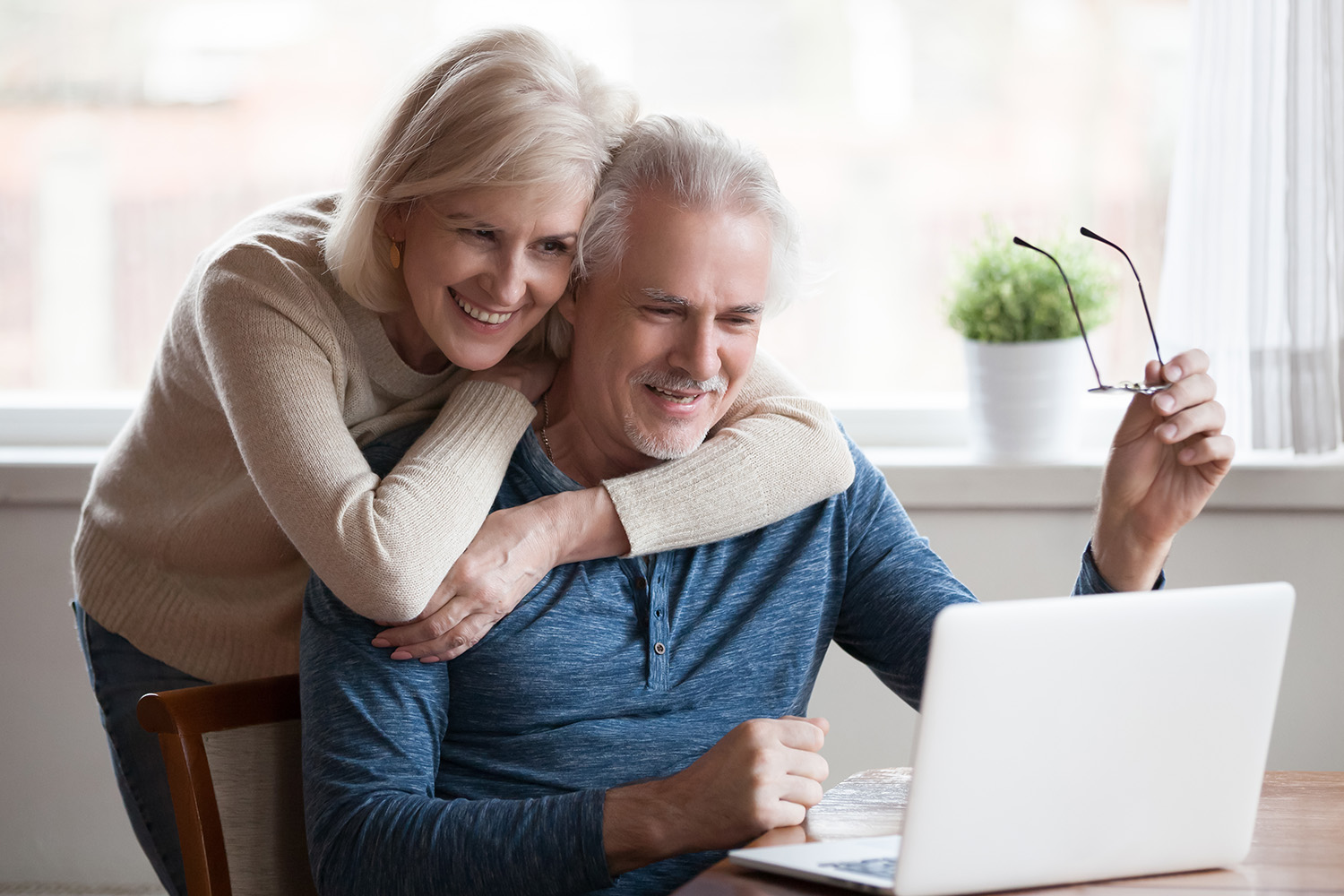 Making the right choices and processing your Medicare enrollment doesn't have to be difficult. Jeffery Insurance is here to help you find an insurance plan that will best fit your needs. With over 30 years of experience, our team of professional and friendly advocates can help you.
Our number one priority is customer satisfaction.  When you meet with us, we take the time to explain how Medicare works.  We offer a variety of plans including plans specific for people with chronic conditions and people with Medicare and Medicaid. We provide full assessment of your current situation and present you the most cost-effective options that will meet your health care needs.
We want our clients to know our job isn't over after you choose a plan through Jeffery Insurance.  We are your Medicare advocates and will be available to you every time you need us.  We build relationships that are based on honesty and respect. Combined with years of Medicare experience, you can be rest assured you are in good hands with Jeffery Insurance.
Please take a moment to review a few of our client testimonials below:

Real Customer Testimonials
I wanted to compliment the services of Brittany at Jeffery Insurance Agency. She is an excellent representative of the firm and delivered outstanding performance. Thank you!!
John and his team have helped me with my Medicare and Medicaid coverages for many years. He is one of the kindest and understanding professionals I've ever had in my corner. I am thankful for their speediest recovery of my terrible choices and help with non biased judgment. I have recently referred friends so they can receive the same help as I have received. I am very Blessed by his service and friendship.
John helped me find a plan when I was in need of lowering my prescription costs.

He found me a Medicare Advantage plan that is unbelievable, and lowered one of my prescriptions from $400.00 per month down to $7.00 per month. That alone has helped change my life for the better. I am so glad I found John and his company, and will never use anyone else for my Medicare coverages. I will also tell all my friends to only use John and his team in the future.

Thank you for doing a great job! I appreciate you very much!!
I believe this is the third Open Enrollment period we are working through with Jeffery Insurance's team. What stands out in my mind as I consider our working relationship is that there has never been an instance when their knee jerk reaction was not "How can we help?" There is no hesitancy by this firm to roll up their sleeves and determine the best course of action even if the job may seem substantial but rather, there is a genuine want to do whatever it takes to help both our patient and our practice. Follow-through is so important today when we have multiple parties needing our attention and Jeffery Insurance sets a course of action and follows through on their promises. They are above-all ethical but know enough about their product and resources that they may be able to find a solution that no one else considered. This is invaluable to our patients. Our practice is growing by leaps and bounds and as we go into other states and face an unparalleled time of growth, I am not sure what more I could positively say that may inspire another practice to put their trust in Jeffery Insurance. All I can say is that they have definitely EARNED our trust and they will EARN yours. You want Jeffery Insurance on your team.
I have done business twice with Jeffery Insurance. They treat their clients with respect, were honest with me, and did whatever they said they would. My phone calls are always returned promptly. John Jeffery and his team went above what I would consider "Good Enough". The agency really does take the time to help make it truly painless. I highly recommend Jeffery Insurance to anyone who, like me, does not understand anything about insurance and what for you or me is the best plan for us and our family's. From a scale of one to ten I hesitate not to give them a solid ten. They earn it everyday.
Jeffery Insurance has helped so many people in the Valley with their insurance needs. JJ and his team make navigating the world of insurance easy! They are honest, committed and comprehensive in their approach and offer customized solutions to our patients' individual needs. We recommend their services without hesitation! 5 Stars +
We have worked with Jeffrey Insurance for several years. The agency is customer focused, both for their business partners and for the needs of their clients. They have a genuine mission in offering insurance solutions with the best interest of their clients in mind. They are prompt, efficient and take the time to educate their clients in the complexities of the insurance industry. This Agency's solid core values puts the client first. We enjoy working with them and endorse their services to anyone that has health care coverage needs.
I am so glad to have found Jeffery Insurance. I have full confidence they have placed me in the best policy available, the staff has always been there to answer my questions whether in person or on line.
Lynda, This has been a challenging time, and I appreciate you so much. You have no idea how much your help has meant. You took common courtesy to an uncommon level!! I am so ever "Grateful". Thank you.
I wanted to take a moment to thank John Jeffery for his expertise in finding a great fit for my mom's insurance plan.

He was recommended to me by my mom's ALTCS representative and helped me make the transition to her new insurance effortless.

Because of his knowledge of Medicare plans, the procedure to change over to her new insurance, was fast and very professional.

Choosing a new Medicare plan is never easy but having John take the time to step me through it and help me to understand, was very much appreciated.

I will keep John's information in my phone for others that may need help with medical coverage in the future.
REQUEST YOUR FREE MEDICARE COVERAGE EVALUATION
Congratulations! You are just steps away from a live conversation with one of our licensed Medicare Advocates with Jeffery Insurance. Just fill out the form below to the best of your knowledge and click the submit button.
(There is no obligation to provide current carrier, providers or medications to receive a call from our Advocate team)
We will call you the next business day and welcome you. Our conversation will discuss your Medicare questions and needs. We will assist you with recommendations for the plans best suited for you in your area. Your information will never be sold and only used by our in-house team.
After you enroll with Jeffery Insurance Agency, we are here to help you with finding providers, using your benefits and much more…through our advocate team. Our services are free and we are here for you no matter what plan you enroll onto through Jeffery Insurance.